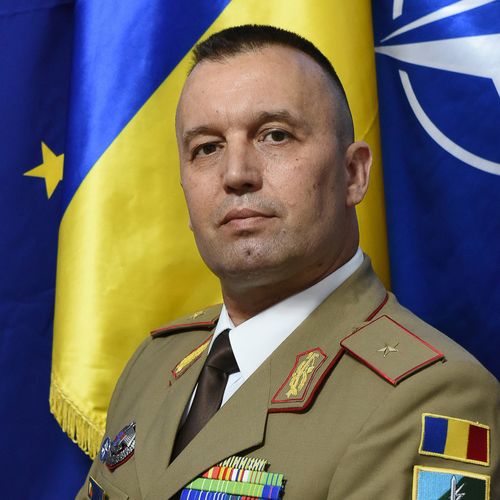 Brigadier General Claudiu DOBOCAN
Special Operations Forces Commander
,
Romania
Brigadier-General Claudiu O. DOBOCAN serves as acting commander of the Romanian Special Operations Command as of August 2023, after serving for five years, as Director and Deputy Commander.
His joint assignments include: commander of the Special Operations Component Command-Deployable (2019-2023); exchange officer to U.S. Special Operations Command in Tampa, Florida (2015-2017); Director Special Operations Element, Regional Command-East, Afghanistan (2012-2013); and, Exercise Branch Head, NSHQ, Belgium (2008-2011).
BG DOBOCAN is a graduate of the Army Academy (1995), after which he served for ten years with airborne and special mission units. At the operational level, he served as SOF Advisor to the Romanian Army Chief of Staff, as well as branch head and commander of the precursor to the current ROU SOFCOM. At the strategic level, he served with the USSOCOM (Tampa, USA), and the NATO SOF Headquarters (Mons, Belgium), where he led the development of the key NATO-wide SOF standards.
BG DOBOCAN also led a small team that conceptualized and wrote the the "Romanian SOF Transformation Initiative", which capstone document enabled the establishment of the Romanian SOFCOM and the Joint SOF School.
BG DOBOCAN holds a Bachelor's Degree in Management (with distinction) from the Army Academy (Sibiu, Romania), a Master of Science Degree (with distinction) in Special Operations, from the Naval Postgraduate School (Monterey, California, USA) and he is the honor graduate of the NATO Defense College (135th Class, Rome, Italy.)
He has received multiple service and national decorations from Romania, USA and NATO.