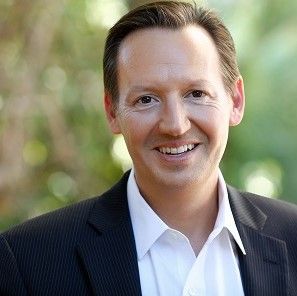 Dr. Keenan YOHO
Vice President & Board Member
,
Global SOF Foundation
United States
Dr. Keenan Yoho has spent more than a decade working with senior management leading change in both commercial and public sector environments. Dr. Yoho's research and applied work is focused on supply chain cost modeling and operations management to achieve enterprise-wide outcomes under conditions of uncertainty and resource scarcity.
Dr. Yoho served as Senior Special Advisor to U.S. Special Operations Command (USSOCOM) from 2012 to 2014. During this time Dr. Yoho worked with a special team reporting directly to the Commander, USSOCOM that was charged with crafting and executing a plan for posturing special operations forces (SOF) for the next three decades. Dr. Yoho has advised several U.S. and international organizations to include IBM (semiconductors), General Motors (autos), General Mills (foods), Intel (semiconductors), Rockwell Automation (machine automation), BASF (chemicals –Germany, US and Mexico), Merck, KGaA (chemicals – Germany), Ryerson (steel processing & distribution), Qualcomm (designer/supplier telecommunications technology), and Polioles SA de CV (chemicals – Mexico), the U.S. Army, U.S. Air Force, and U.S. Transportation Command in the areas of operations management, supply chain management, continuous improvement and organizational transformation.
Prior to joining the Crummer Graduate School of Business at Rollins College, Dr. Yoho was an associate operations researcher at the RAND Corporation in Santa Monica, California where he led projects to improve the operational effectiveness of the U.S. military during war. Dr. Yoho was recently an assistant professor at the Naval Postgraduate School in Monterey, California where he received 4 consecutive teaching awards including the School's highest award for excellence in teaching and impact beyond the classroom.
Dr. Yoho has published in the International Journal of Production Economics, International Journal of Operations and Quantitative Management, Journal of Cost Analysis and Parametrics, International Journal of Physical Distribution & Logistics Management, and the Journal of Operations and Supply Chain Management. Dr. Yoho holds a Ph.D. in Operations Management, M.B.A. in Operations Management, and M.S. in Industrial Relations from the University of Wisconsin-Madison. He also holds a B.A. in Religion with a concentration in Chinese and Japanese Buddhism from Temple University.