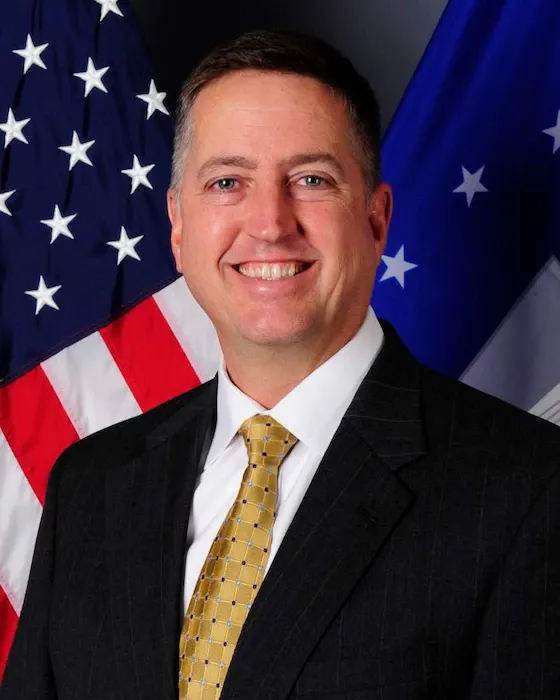 Mr. Jim SMITH
Acquisition Executive at Special Operations Forces Acquisition, Technology and Logistics
,
U.S. Special Operations Command
James H. Smith, a member of the Senior Executive Service, is the Acquisition Executive, U.S. Special Operations Command, MacDill Air Force Base, Florida. He is responsible for all special operations forces acquisition, technology and logistics.
Mr. Smith graduated from the U.S. Military Academy in 1986 and was commissioned as a second lieutenant in the infantry. He served initially with the Third Infantry Division in Kitzingen, Germany, as Bradley Platoon Leader, Heavy Mortar Platoon Leader and Company Executive Officer. He then served as the Second Brigade's Assistant Operations Officer and Rifle Company Commander in Fifth Battalion, 21st Infantry Regiment of the Seventh Infantry Division (Light). Following receipt of a Master of Science degree in 1995, he served as Associate Professor in the Department of Civil and Mechanical Engineering and as Battalion Executive Officer of First Battalion, First Infantry Regiment at the U.S. Military Academy.
His acquisition assignments include Chief, Firepower Division, Combat Developments Directorate, U.S. Army Infantry Center; Assistant Product Manager, Soldier Power; Deputy Technology Product Manager, Objective Force Warrior; Chief, Interoperability, Headquarters Department of the Army G8; Product Manager, Soldier Sensors and Lasers, Program Executive Office Soldier; and Program Executive 44 Officer, Special Operations Forces Warrior Systems, followed by Military Deputy to the U.S. Special Operations Command Acquisition Executive. Prior to his current assignment, he was the Deputy Director for Acquisition, Headquarters USSOCOM.

Mr. Smith is a graduate of the Infantry Officer Basic and Advanced Courses, the U.S. Army Command Staff College, the U.S. Army War College and the Executive Program Manager's Course. He is registered as a Professional Engineer in Virginia.

Mr. Smith retired from active duty in 2013. Immediately upon his military retirement, he was appointed to the Senior Executive Service and selected to serve as the Deputy Director for Acquisition, Special Operations Research, Development and Acquisition Center, USSOCOM, MacDill AFB.

EDUCATION
1986 Bachelor of Science degree in civil engineering, U.S. Military Academy, West Point, N.Y.
1995 Master of Science degree in mechanical engineering, Stanford University, Stanford, Calif.
2009 Master of Science degree in strategic studies, U.S. Army War College, Carlisle, Pa.

CAREER CHRONOLOGY
1986 – 1987, student, Infantry Officers Basic Course, Fort Benning, Ga.
2. 1987 – 1988, Bradley Platoon Leader, 3rd Infantry Division, Kitzingen, Germany
3. 1988 – 1989, Heavy Mortar Platoon Leader, 3rd Infantry Division, Kitzingen, Germany
4. 1989 – 1990, Company Executive Officer, 3rd Infantry Division, Kitzingen, Germany
5. 1990 – 1991, Student, Infantry Officers Advanced Course, Fort Benning, Ga.
6. 1991 – 1992, Assistant Operations Officer, 2nd Brigade, 7th Infantry Division (Light), Fort Ord, Calif.
7. 1992 – 1994, Rifle Company Commander, 5th Battalion, 21st Infantry Regiment, 7th Infantry Division (Light), Fort Ord, Calif.
8. 1995 – 1998, Associate Professor, Department of Civil and Mechanical Engineering, U.S. Military Academy, West Point, N.Y.
9. 1998 – 1999, Battalion Executive Officer, 1st Battalion, 1st Infantry Regiment, U.S. Military Academy, West Point, N.Y.
10. 1999 – 2001, Chief, Firepower, U.S. Infantry Center, Fort Benning, Ga.
11. 2001 – 2002, student, Command and General Staff College, Fort Leavenworth, Kan.
12. 2002 – 2003, Assistant Product Manager Soldier Power, Program Executive Offices Soldier, Fort Belvoir, Va.
13. 2003 – 2005, Chief, Interoperability, Headquarters Department of the Army, G8-FDT, the Pentagon, Arlington, Va.
14. 2005 – 2008, Product Manager Soldier Sensors and Lasers, Fort Belvoir, Va.
15. 2008 – 2009, Student, Army War College, Carlisle Barracks, Pa.
16. 2009 – 2012, Program Executive Officer – Special Operations Forces Warrior Systems, Special Operations Research, Development, and Acquisition Center, USSOCOM, MacDill AFB, Fla.
17. 2012 – 2013, Military Deputy to the Acquisition Executive, Special Operations Research, Development, and Acquisition Center, USSOCOM, MacDill AFB, Fla.
18. 2013 – 2017, Deputy Director for Acquisition, Special Operations Forces Acquisition, Technology, and Logistics, USSOCOM, MacDill AFB, Fla.
19. 2017 – present, Acquisition Executive, Special Operations Forces Acquisition, Technology and Logistics, USSOCOM, MacDill AFB, Fla.

MAJOR AWARDS AND DECORATIONS
Defense Superior Service Medal
Legion of Merit
Defense Meritorious Service Medal with silver oak leaf cluster
Army Commendation Medal with three oak leaf clusters
Army Achievement Medal
National Defense Service Medal
Global War on Terrorism Expeditionary Medal
Global War on Terrorism Service Medal
Army Service Ribbon
Overseas Service Ribbon
Ranger Tab
Airborne Badge
Expert Infantryman Badge
Army Staff Badge