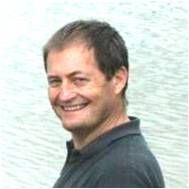 Moderator: Brigadier (Ret.) Lance Mans
Lance Mans is a retired British Army Brigadier. He achieved a full military
career that included significant periods of specialist employment. He has filled
military appointments up to strategic level, with his final appointment in
Afghanistan as senior commander of a 2000 strong combat force from 17
Alliance Nations. Prior to that he delivered strategic level major change programs
for NATO through his key involvement in the initiation and direction of an
evolved multi-national NATO headquarters.
He is CEO of Syrus Insight Ltd, a leadership and capability development
company, with defence advisory competence in the Private and Public Sectors.
He mentors in the NATO Special Operations School in Belgium, he is a senior
lecturer at University of Liverpool, and he has lectured for the US Department of
Defence Joint Special Operations University. He is also an executive member of
his regimental charity which provides welfare support to military serving
personnel and the veterans.