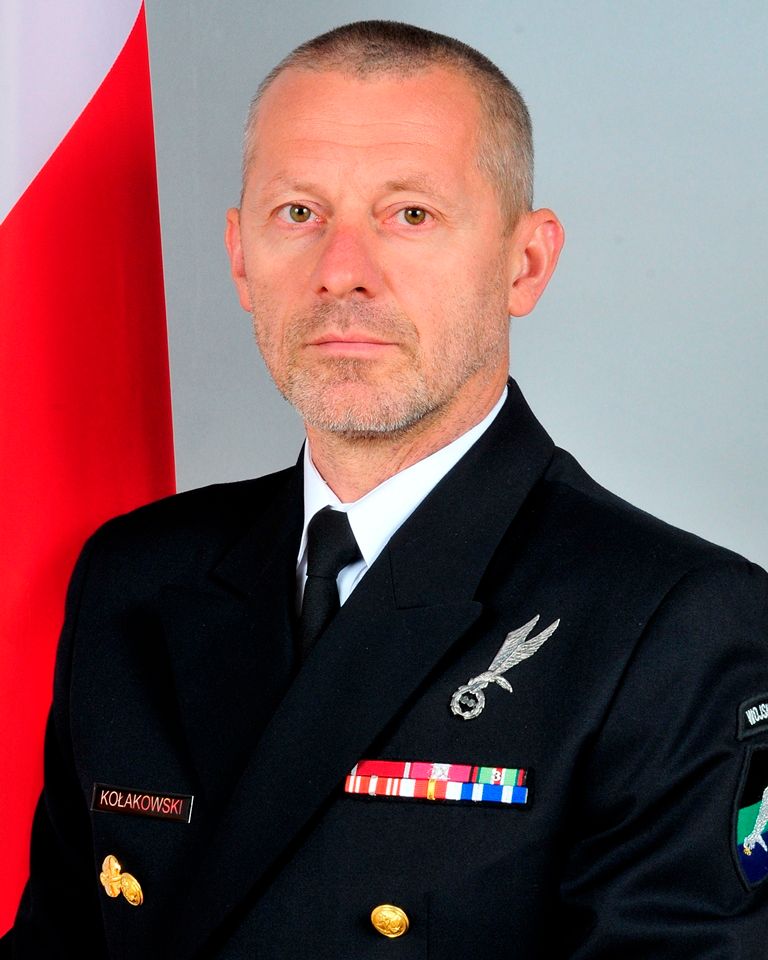 Confirmed: Commander Zbigniew Kołakowski
Head of the Naval Operations Section
,
Naval Operations Faculty, Naval Academy
CDR Zbigniew KOLAKOWSKI, PhD, was born 21 October 1967.

After he graduated from Polish Naval Academy in 1991 year he joined Naval Special Warfare Unit in Polish Navy. During his military career he have been serving in various Special Forces Units. He started as Combat Diver Section Leader, followed by post of Staff Officer in Command Element in Naval Special Warfare Unit. Other assignments are: Navy Headquarters (Naval Special Operations Department), Naval Insertion Branch Chief in Military Unit GROM, Special Forces Command and Special Forces Directorate in General Command of the Polish Armed Forces. His service abroad includes three years he spent in NATO School Oberammergau as a Special Forces Department Director and later - Hybrid, Influence and Effect Department Deputy Director, where he was responsible for creation and delivery of the courses concerning NATO Special Operations Forces and Hybrid Warfare.
Presently he is a Head of the Naval Operations Section in Naval Operations Faculty, Naval Academy in Gdynia.
Except the Naval Academy, he graduated from United States Marine Corps University Command and Staff College in Quantico, Virginia, USA in year 2000, and from various courses in Special Forces and other specializations field.
In 2020 he defended his PhD thesis titled: "NATO Special Forces and countering Hybrid Threats in the context of European Security".
He has been deployed to Afghanistan during his service in GROM and participated in numerous Special Forces and Conventional Forces exercises and trainings in Poland and abroad.
Privately - married to his wife Katarzyna, has one son.
Outdoor type person, skier, diver, hiker, biker.