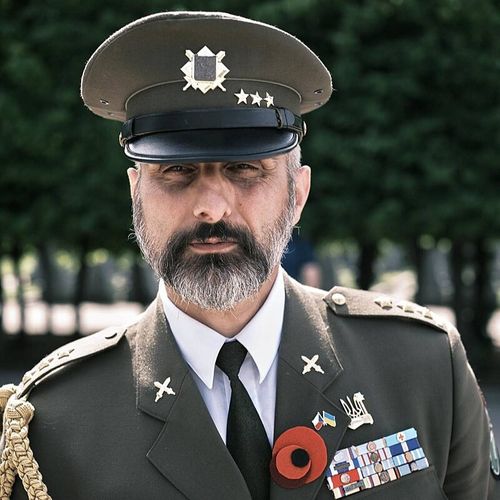 Colonel Otakar FOLTÝN
Deputy Chief, Presidential Military Office
,
Czech Republic
In 2003 he completed Commissioning Course at the Military Academy, and is a graduate of the Faculty of Law, Charles University. During his military service he also passed various courses focusing especially on Counterinsurgency and International Humanitarian and Operational Law.
In his previous career, he served in various positions at G3, G5 branches, Military Academy and General Staff Inspectorate. In 2017 he joined Czech Special Forces and later (2022-2023) he became the Chief of Military Police. Currently he serves as a Deputy Chief of President Military Office.
Deployments: Kosovo (2006) and Afghanistan (2009, 2019)
In his civilian career he teaches Anthropology of warfare, Hybrid operations and International Humanitarian Law at the Charles University. He is a Czech Red Cross expert for international law and PhD. candidate in the field of modern history.
Col. Foltýn is a co-author of following publications:
Povaha změny (The Nature of a Change), Vyšehrad 2015¨
Na rozhraní (At the Borderline), Vyšehrad 2016
Lidé a dějiny (People and the History), Academia 2017
Punctuated Equilibria Paradigm and Security in the Modern World, Potomac Institute of Policy Studies 2018
Za zrcadlem – hybridní válka (Beyond the Mirror – Hybrid war), Academia 2022
Od bouře k bouři: 1918-1939 (From the Storm to the Storm 1918-1939), Academia 2022