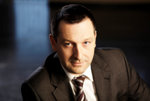 Confirmed: Prof Hubert Krolikowski
Department of Political and International Studies
,
University of Krakow
Poland
Confirmed Speaker
Dr. Hubert Królikowski is a full professor currently at the Middle and Far East Studies Institute, Department of Political and International Studies Faculty of Jagiellonian University in Krakow. He holds Ph.D. in Military History from the Military Historical Institute in 1996, habilitation in National Security from National Defense Academy in Warsaw in 2006, and full professor since 2015. His academic experience includes the position of Assistant Professor and Professor at the Institute of History and the Institute of Social Studies at Podlaska Academy in Siedlce (1991-2009). He also was the head of Euro Atlantic Security and Integration School (1998-2000) and Professor at the Political Studies Faculty, Academy of Humanities in Pułtusk (2007). There, he was also the Chair of the National Security Studies Unit. Main interests and areas of research: strategy and national security in theory and practice, Special Operations Forces and operations, irregular and unconventional warfare, history of warfare.
He also has many years of professional experience in security, defense and business fields. From 1994 to 1997 he worked at the National Security Bureau among others holding positions Head of the Team for External Threat Analysis (at the Threat Analysis Department) and acting Director of the Threat Analysis Department. In the years 1997-2005 he was a Senior Defense Analyst with responsibilities to service national defense accounts at CEC Government Relations. He was the Director's Plenipotentiary for Offset at the Institute of the Aviation (2006-2007), Director of the Offset Programs Department in the Ministry of the Economy (2007-2016), Deputy Director of the Foreign Military Affairs in the Ministry of National Defence (2016-2018) and has been the Director of the Department of Defence Analysis of the Chancellery of the Prime Minister since June 2018.