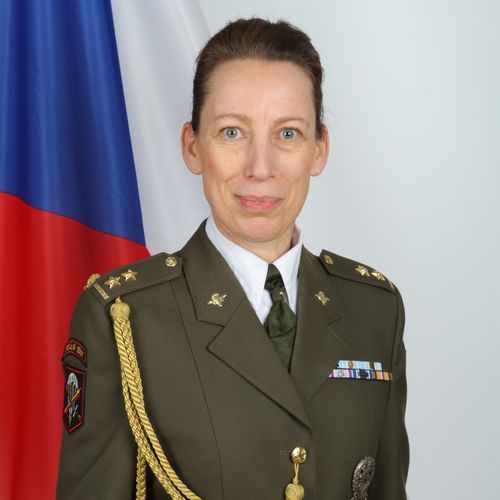 Lieutenant Colonel Daniela SEDLIAKOVA
Executive Officer of the Special Forces Directorate
,
Czech Republic
Lieutenant Colonel Daniela Sedliakova completed her training and Master′s studies in Economics of Defense at the Military University in Vyskov in 2000. She started her military career as a financial officer of the 26th Air Force Command, Control and Observation Brigade in Stara Boleslav.
From November 2012 to June 2013 she served as a procurement officer in the National Support Element of ISAF CZE in Kabul, Afghanistan.
In December 2013, she was appointed senior officer of the Capability Development and Force Planning Section at the General Staff of the Czech Armed Forces, where she was responsible for planning and coordinating training activities of the reserve forces with Regional Commands. In this capacity, she was also in charge of administration of the National Reserve Forces Committee (NATO) during the Czech presidency from October 2016 to August 2018.
This period was followed by her secondment to the European Union Military Staff's Watchkeeping Capability Cell in Brussels, Belgium. From February 2021, she was assigned to the Office of the Chief of General Staff as Military Assistant to the First Deputy Chief of General Staff. Since 1st October 2022, LTC Sedliakova has been appointed the Executive Officer of the Special Forces Directorate in Prague.
LTC Sedliakova has one child. Her main recreational interests include sports and languages.