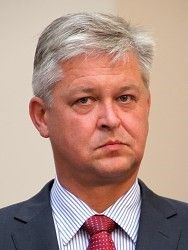 Miroslav ZÁMEČNÍK
National Economic Council (NERV) member
,
Czech Republic
Miroslav Zámečník was born on February 24, 1962, he is an economic consultant. In 2009, he was a member and later chairman of the Supervisory Board of Czech Airlines. As a member of the Government's National Economic Council (NERV), he collaborated on anti-crisis measures. Since 2001, he has been working as a consultant in the field of financial restructuring and reorganization of insolvent companies, corporate mergers and acquisitions.
The second field of his specialization is the issue of health systems, financing and economics of health care. He also deals with these topics as a lecturer in postgraduate educational programs (Justice Academy, Czech Management Center) and lectures in the Czech Republic and abroad. In the past, for example, he was the head of the Center for Economic Analysis in the office of President Václav Havel, a negotiator of the Central European Free Trade Area, a representative of the Czech Republic at the World Bank and deputy director of Konsolidační banka.
Miroslav Zámečník graduated from the University of Economics in 1984. He later studied at Georgetown University in Washington, majoring in foreign relations.