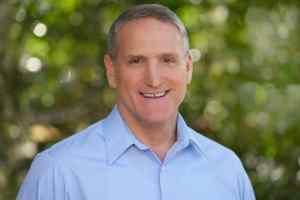 Confirmed: CSM (Retd) Rick Lamb
Director of Military Relations
,
Global SOF Foundation
United States
Confirmed Speaker
CSM (RET) Richard "Rick" Lamb is the Director of Military Relations for the Global SOF Foundation. He has over forty years of experience executing Joint, Combined and Interagency Special Operations. He led soldiers in operations traversing the tactical level to the strategic, in over thirty-seven countries, across five Continents, and in six Geographic Combatant Commands. He spent more than twelve years overseas and participated in almost every major combat operation spanning Operation EAGLE CLAW through Operation IRAQI FREEDOM.
Rick served in in two Ranger Battalions, four Special Forces Groups, two Theater Special Operations Commands, and Joint Special Operations Task Force – Horn of Africa. Following military service, he was selected by the United States Special Operations Command to participate in a program designated Special Operations Forces for Life. He cross trained as a Defense Intelligence Agency analyst and joined a small team of interagency experts in an innovative effort to rapidly gain actionable intelligence for emergent man-hunting operations in support of Operation IRAQI FREEDOM.
As a member of the Expanding Global SOF Network Operational Planning Team he helped create an International Directorate within USSOCOM and integrated twenty-four Allied Officers from seventeen Partner Nations into trans-regional planning initiatives. This ground breaking initiative had significant and direct impact on Operation INHERENT RESOLVE and Operation GALLANT PHOENIX.
During his most recent assignment with Special Operations Command – Korea, Rick was instrumental in negotiating the assignment of a Republic of Korea Exchange Officer to USSOCOM, implemented the rotational force structure required to successfully execute the Korea OPLAN, and integrated United Nations Sending State partners into select Special Operations planning initiatives and exercises. He also assisted Republic of Korea Special Operations Forces in transforming their force structure and lift capabilities to meet the increased threat posed by North Korea.
Rick is a recipient of the Silver Star Medal and the Purple Heart; the Joint Civilian Commendation Medal, and the Chairman of the Joint Chiefs of Staff Joint Meritorious Civilian Service Medal. He is a member of the USSOCOM Commando Hall of Honor and the Ranger Hall of Fame, as well as a recipient of the Veterans of the Office of Strategic Services (OSS) Award of Excellence, and the USSOCOM Arthur "Bull" Simons Award for lifetime achievement.
Rick lives in Tampa, Florida with his wife of thirty-one years Heiran; and is the proud father of two grown children.