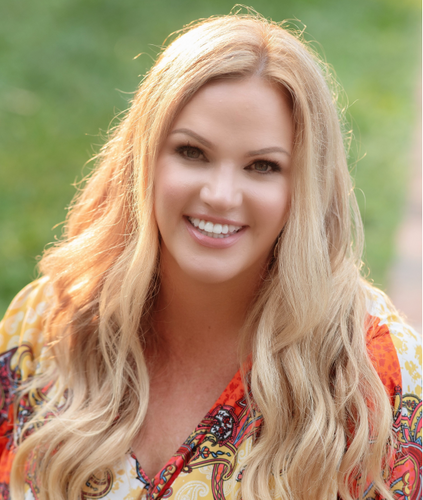 Mistress of Ceremonies: Ms. Samantha FLETCHER
C-UAS International Business Portfolio Manager
,
CACI's National Security and Innovative Solutions (NSIS) sector's Advanced Solutions Group (ASG)
Ms. Samantha Fletcher is the C-UAS International Business Portfolio Manager of CACI's National Security and Innovative Solutions (NSIS) sector's Advanced Solutions Group (ASG). Her team of technical and subject matter experts design, develop, evolve, and deploy innovative EA/EW and C-UAS solutions that provide tactical advantage through electronic battlespace dominance. The team is responsible for full lifecycle development of solutions in support of Department of Defense, the Intelligence Community, other USG agency missions, and International partners. Ms. Fletcher has nearly 20 years of experience in the UAS/C-UAS and intelligence industry. In her previous roles at CACI, Ms. Fletcher has served as the ASG Director of Operations and Senior Program Manager, making significant contribution in areas of strategic planning and business growth within the business group.
She served on the executive staff during an executive leadership rotation to broaden her experience in fields such as Space Operations, Resiliency, and Technologies. Ms. Fletcher served as a Program Manager, managing a geographically disperse, multi-disciplined team, overseeing multiple projects under a large government contract. She also served as a Senior Systems Engineer developing technology and solutions for several government customers, deploying and operating C-UAS systems during more than 30 operational missions in support of USG intelligence missions abroad.
Before joining CACI, Ms. Fletcher previously held positions supporting the Intelligence Community, running operations for several years in Afghanistan, as well as throughout the Middle East and Africa. Ms. Fletcher served as an Airborne Intelligence Operations team lead, where she flew over 2900 hours on-board manned aircraft, performing intelligence collection and direct-action operations support for the USG during combat operations. She was a Senior Instructor and UAS/FMV Subject Matter Expert, earning a master instructor certification teaching full-motion video (FMV) exploitation at the National Geospatial-Intelligence Agency (NGA) college.
Before embarking on her civilian career, Ms. Fletcher served in the U.S. Army, as a FMV and UAS targeting analyst, delivering real-time intelligence to battle commanders during 170+ operations. During her service, she contributed to the capture or elimination of more than 160 target individuals, including 42 high-value targets. She coordinated target development, battle damage assessment, and force protection operations for 35+ combat units, oversaw hostage rescues, ISR and counter-IED missions, and served as an embedded intelligence operations lead, in support of combat operations for the Combined Joint Special Operations Task Force Arabian Peninsula (CJSOTF-AP) during Operation Iraqi Freedom (OIF).
Ms. Fletcher earned her Bachelor's degree in Intelligence Studies and Counterterrorism. She also earned a Master's degree in International Relations and Global Security, an MBA, and is a certified Project Management Professional (PMP). Ms. Fletcher recently began teaching at the U.S. Naval Academy. Outside of work, she enjoys all outdoor activities, especially camping and hiking, and is an avid traveler, having visited more than 80 countries.